Serving adults from diverse backgrounds and income levels by enriching the quality of life and maintaining the dignity of those we care for with Christ-like love
Core Values of Welsh Mountain Home

Christian Compassion- Expressing concern, tender love, grace, and mercy for each other.

Teamwork – Demonstrating attitudes of mutual respect, cooperation, and encouragement.

Integrity – Upholding values of honesty, trust, peace, and justice.

Accountability – Reflecting Christian ideals through dependability and respect.

Faith – Acknowledging Christ-centered belief and trust in God.

Stewardship – Providing responsible management of our resources.
SERVING ADULTS FROM DIVERSE BACKGROUNDS AND INCOME LEVELS BY ENRICHING THE QUALITY OF LIFE AND...
Read More
Right now, Welsh Mountain Home residents are experiencing tough times. In November, three of our...
Read More
April 24, 2020 Welsh Mountain Home is concerned for the ongoing health and safety of our residents and team members. We have closely monitored information from the Centers for Disease Control and Prevention (CDC), Centers for...
Read More
Welsh Mountain Home always welcomes volunteers who are seeking ways to serve and support our...
Read More
New Information on Reopening Plans
REOPENING INFORMATION
Reopening Plan for Residents and Families
Click Button to Donate to Welsh Mountain Home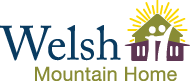 Follow Us
Call 717-355-9522
Welsh Mountain Home
567 Springville Road
New Holland PA 17557
Landis Communities Flourish