Mona Frey, Executive Director
Mona Frey is a nurse (LPN) with more than 25 years of experience. She also holds a Personal Care Home Administrator's license (PCHA) and is a Certified Medication Technician Trainer along with holding certification in dementia support group facilitation. Her nursing and leadership experience includes serving as a Nursing Care Coordinator, Primary Care Nurse, Memory Support Coordinator, Director of Wellness (Personal Care) and Assistant Administrator of Personal Care. Recently she was Director of Wellness and Assistant Director at Legend Senior Living's Lititz location.
Mona and her husband live in Conestoga and enjoy traveling and experiencing different cultures and ethnic foods. When talking about her new role, Frey comments, "I am honored and humbled to be serving the Welsh Mountain Home community. As the culture of personal care changes and evolves; I am excited to get to work on training and empowering team members to deliver even higher levels of quality care to the residents. I also look forward to connecting with the surrounding community and sharing about the wonderful services and compassionate care we provide every day. As I look back at my career path, I am most grateful that this opportunity allows me to be able to serve Christ and this community."
Tom Hopta, Director of Operations/Asst. PCHA
As the Director of Operations for Welsh Mountain Home, Tom oversees the dietary, personal care, maintenance, housekeeping and activity departments within the facility. Tom was called by the Lord in February of 2014 to serve the residents of Welsh Mountain Home after serving his elder family through hospice. Prior to his work at Welsh Mountain Home, Tom came from the Internet Marketing Industry where he focused his abilities on senior level operations and finance for the 13 years.
Tom enjoys golf and football. His favorite pastime is watching the Philadelphia Eagles football team with his family. Tom graduated from Millersville University with a degree in Business/Finance. Tom also received his Personal Care Home Administrator's license from Penn State University. He resides in Ephrata with his wife, Libby, two daughters, and one cat, Daisy.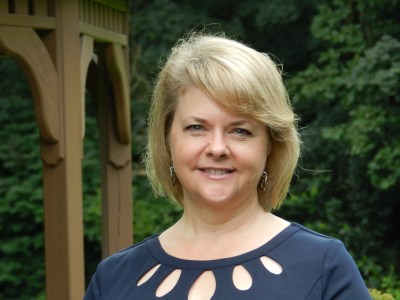 Melody Blochberger, Director of Human Resources & Relations
Melody joined the Welsh Mountain Home team in November 2010 as the Director of Human Resources and Relations. She is honored to work for an organization that values all people regardless of their background, economic status or disability. She enjoys working with a team that strives to provide a caring, homelike environment for the residents. She was previously employed by a non-profit organization, working with adults with intellectual disabilities which included over 10 years of experience in the Human Resources field.
When not involved in her work at Welsh Mountain Home, Melody enjoys gardening, spending time with family and friends as well as traveling. She is a member of Petra Church in New Holland, PA.
---
As an affiliate of Landis Communities, Landis Homes is supported by a Leadership Team that provides centralized services to the entire organization.
---