2020 Employees of the Year Award Winners
Christine Buonomo has been a Personal Care Aide for five years, and Andrew Moffat has been a Cook for five years. The winning staffers tied through a nomination of their peers, who shared the following:
Christine Buonomo
Christine helps out whenever I ask her to work for me.
Christine is dependable and works well with other Team Members.
Christine has a heart for Welsh Mountain Home. She genuinely wants to see us succeed and see the residents content.
Christine has a "we are in this together" attitude and deserves to be recognized.
Andrew Moffat
Andrew is a kind, generous person who is dedicated to his job as cook for the home.
Andrew always does his best to serve food in an appetizing ways, and his food is always good!
Andrew goes out of his way to make things easier for the people around him.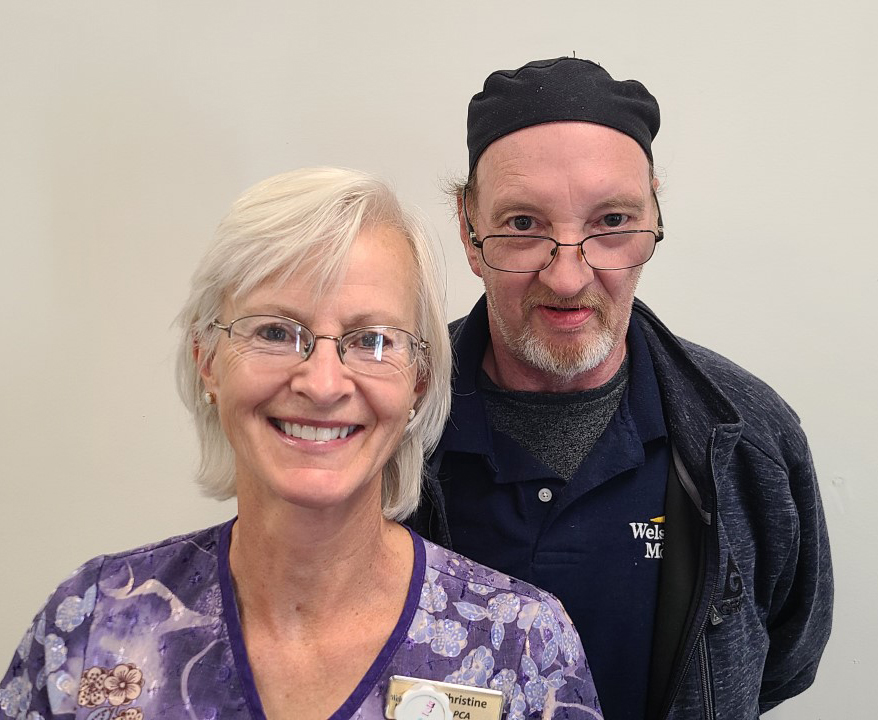 2020 Good Samaritan Award Winner
Tarah Forsythe
Tarah has been a Personal Care Aide for nine months. She was nominated by residents and family members, who shared the following:
Tarah has a kind heart.
Tarah has an upbeat attitude. She jokes with you and still does her job accurately.
Tarah is kind and caring. Tarah provides excellent care for our family member who is very happy living at Welsh Mountain Home.
When I came to live at Welsh Mountain Home, Tarah came and introduced herself to me and made feel welcome and at home. Anything I ask of her, she always does with a smile, and I look forward to when she is working.