The Spring fundraiser banquet was a success!  The Horst family band's bluegrass entertainment was terrific. Thank you to all who joined us to celebrate God's great work at WMH and thank you to Yoder's Country Market and banquet facilities for the delicious meal and friendly service.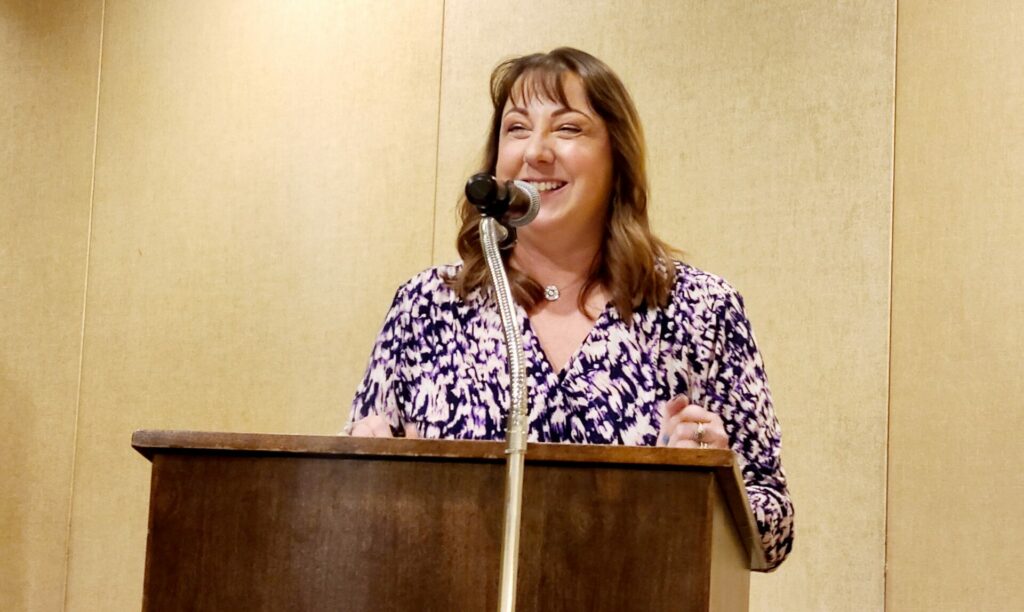 During the banquet, Mona Frey, Executive Director of Welsh Mountain Home, gave an update on the bathroom renovation project.  The current renovation plans are with the township awaiting permitting. When the permits are returned, WMH will consider construction bids, and once a contractor is chosen, the renovations will be underway.  Construction will be done in phases, and the phases will start as money is raised by the capital campaign.  WMH will lose 6 rooms in the renovation process, but the last phase will not be completed if our census is higher than the number of available rooms upon completion of the last phase.  No residents will be asked to leave due to the lost rooms during the renovation.
Mona then went on to discuss that the banquet donations would be used to maintain operations of the home.  Donations from the banquet, along with year-round giving, accounts for more than 20% of WMH's operating income.  Without donations, WMH wouldn't have a building to operate.  Mona then discussed a $2,500 gap between the monthly SSI rate and the cost of care.  Over 60% of residents are living at WMH on only SSI.  Donations are the only way that WMH can stay in business. 
Mona finished her presentation by recalling stories of residents rescued from homelessness and abusive or neglectful homes and explained how WMH provided a place to live for those who cannot afford to live independently.  Mona thanked the banquet guests, stating that they are the reason WMH can provide compassionate care, dignity, respect, and Christ-like love that it has always given for the past 98 years.