---
JR wasn't always carefree. There was a time in her past when she had nowhere to go and had to overcome difficult circumstances.
"At the time, I was the only one of my siblings still living at home. I stayed inside mostly, doing puzzles and reading because I wasn't physically able to do what I can now. When my parents passed away, I was forced out of my home with nothing," JR shared.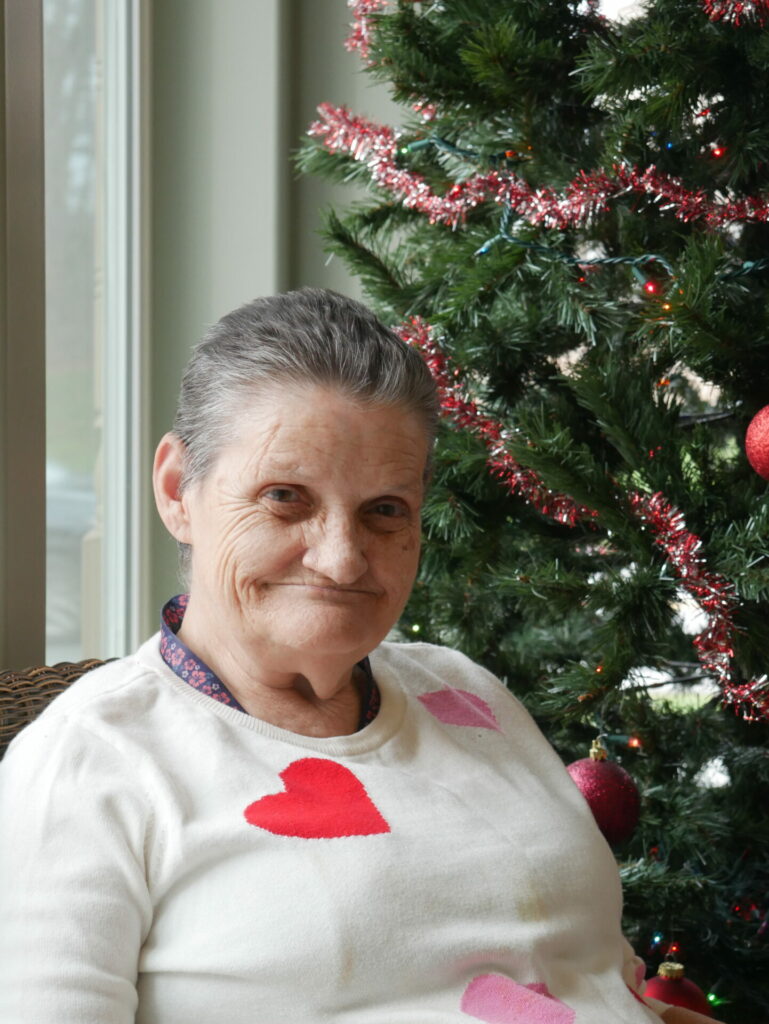 With limited options, JR moved into an apartment that was in an unsafe environment. Eventually, for her wellbeing, she knew she had to find a better, affordable place to live.
Thanks to you, JR was able to move to Welsh Mountain Home in 2012. Her sister brought her, and she has been thankful for every moment since.
"I'm grateful for a roof. A bed. A place to eat. I thank the Lord every morning and every night for living here. Because of the exercises I have been able to do, I can walk better and don't shake as much. They accepted me for who I am, and I am so glad I can do what I can now."
JR has also been able to keep in touch with her siblings — sending packages and talking on the phone. She also likes to volunteer around Welsh Mountain Home, occasionally folding linens. She is grateful for good cooking, the large sunporch, and a safe place to live.
Thank you for making Welsh Mountain Home an affordable, safe place for JR. She is eternally grateful!